Lisa Malicki Owner
In Operation since 2003
5 STAR Review's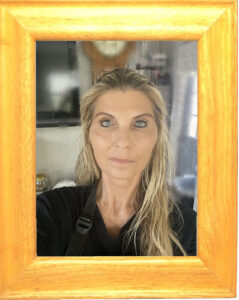 Welcome to Lisa Malicki Cleaning Service,  Serving the South Beaches (St. Pete, Treasure Island, Seminole, Northeast, Largo.), and neighboring areas. Call or Text Now 727-744-0594 or email, [email protected]
No One Does A Better Job For LESS   $$$$
Isn't it nice coming home to a CLEAN HOUSE?
DON'T YOU LOVE IT?
Wouldn't it be nice to have that feeling over and over again?
With Lisa's Cleaning Service I strive to provide you with just that. As I see it "cleaning" your home and"maintaining" your home are two very different things. This is why I created a housekeeping rotation system. This unique system is a two step cleaning system that is divided and rotated between visits. It was designed to aid in maintaining your home cleaning long after I've left, giving you both a personal and financial benefit!
In order to allow for a smooth transition between "cleaning" your home and "maintaining" it, the first visit I will begin with a complete deep cleaning. This will place your home into my "maintenance" program. However, everything can be negotiated. And of course extra work, extra fees.
I find this to work the best for both parties.
During future visits I will then alternate between each phase while providing a thorough cleaning to the rest of the home.
I take pride in  protecting your privacy and my reputation very seriously. I proudly serve all the beaches and St. Petersburg.
For more information please: email me for a Free Estimate [email protected]  or call 727-744-0594
My Services

KITCHEN

Every visit rotating visit

Ceiling Fans Dusted
Backsplash Disinfected
Cobwebs Removed
Cabinet Fronts Washed
Countertops Disinfected
All Fixtures Cleaned
Light General Straightening & Polished
Sink Scrubbed & Disinfected
Clean All Woodwork
All Appliance Exterior Cleaned
Doorframes & Polish
All Other Surfaces Wiped Clean
All Furniture
Floors Vacuumed & Washed
Window Blinds Dusted

BATHROOMS

Every visit rotating visit

Cobwebs Removed
Shower Tile & Grout Scrubbed
Toilets Disinfected Inside & Out
All Furniture Deep Cleaned
Tub & Shower Thoroughly Cleaned
All Lights Dusted
Chrome Fixtures & Hardware Cleaned
All Fixtures Polished
Vanity Tops Cleaned
Window Blinds Cleaned
Towels Folded on Rack
Furniture Vacuumed
Mirrors Cleaned
Baseboards Cleaned
Floors Vacuumed
Trash Emptied
Window Sills Wiped Down

BEDROOMS

Ceiling Fans Dusted
All Furniture Deep Cleaned
Cobwebs Removed
Woodwork & Doorframes
Mirrors Cleaned
Lights Cleaned
Light Straightening
Baseboards Dusted
Lampshades Wiped Down
Furniture is Vacuumed
Carpet Vacuumed
All Surface Dusted
Trash Emptied
Window Blinds Dusted

ALL OTHER LIVING AREAS

Ceiling Fans Dusted
Furniture Deep Cleaned
Cobwebs Removed
Woodwork Doorframes
Light General Straightening
All Molding Deep Cleaned
All Other Surfaces Wiped Cleaned
Baseboards Dusted & Washed
Cushions & Pillows Fluffed
All Pictures Wiped Clean
Lampshades Wiped Down
Upholstered Furniture Vacuumed
Floors Vacuumed or Washed
Trashed Emptied
Below are some additional services which can be added to your standard clean:
Complete Oven Cleaning         
Washing of Clothes                           
Complete Refrigerator & Freezer Cleaning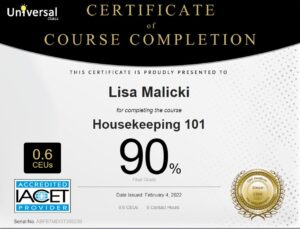 What Are Dust Mites and What Kinds of Health Problems Can They Cause? Click Here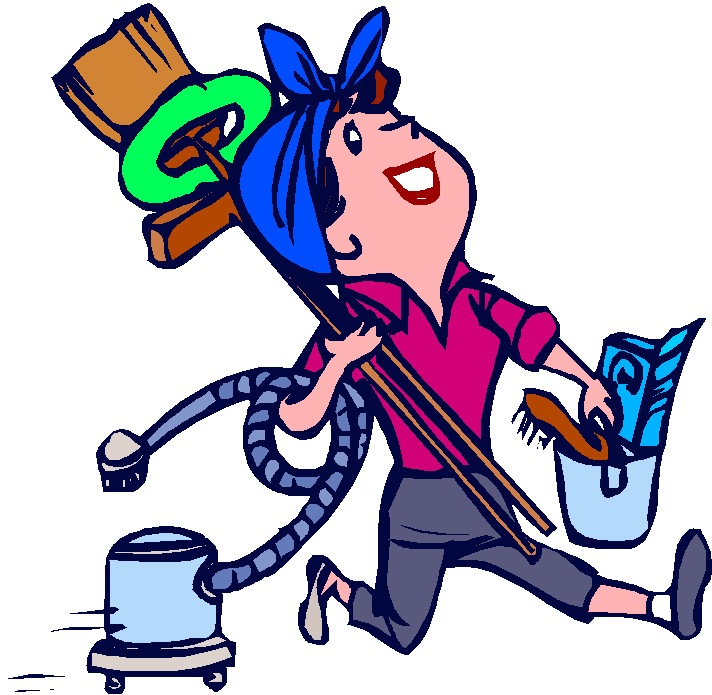 24 hour notice is always in effect with Professionals, therefore, to avoid charges you must give 24 hour notice to reschedule or cancel.